RELATIONSHIP BUILDING & FULFILLING RELATIONSHIPS
Most couples book couples and sex therapy, if the conflict with the partner increases or escalates. The beloved person becomes more and more reserved or turns away. At the latest, if conflicts cannot be ended or extend to other areas, many couples experience a feeling of emotional strain or being overstretched. The trust between the partners may be already at high risk or lost, the partners may have been already questioning the relationship, considering escaping to outside contacts or may have already started an affair.
So, requests broad up are diverse: e. g. the desire to help clear up a relationship, the understanding of a painful emotional experience, the rehabilitation of trust or the altered dealing with intense feelings. But also, before "chronic" conflicts develop and grow out of control, it can be useful to stabilize the existing high quality of a relationship. In any case the focus of sex and couples therapy is often on improving communication and enhancing the quality of life and the relationship.
Emotion Focused COUPLES THERAPY
A highly effective therapy approach, promoting emotional connection and relationship strength. By emphasizing the role of emotions, EFT helps couples express their deeper feelings and understand them and each other better. It focuses on conflict de-escalation, healing of emotional wounds, and building of secure attachments. Improving communication skills, fostering empathy and constructive expression. Ultimately, EFT focuses on transforming relationship dynamics, cultivating love, intimacy, and a healthier connection.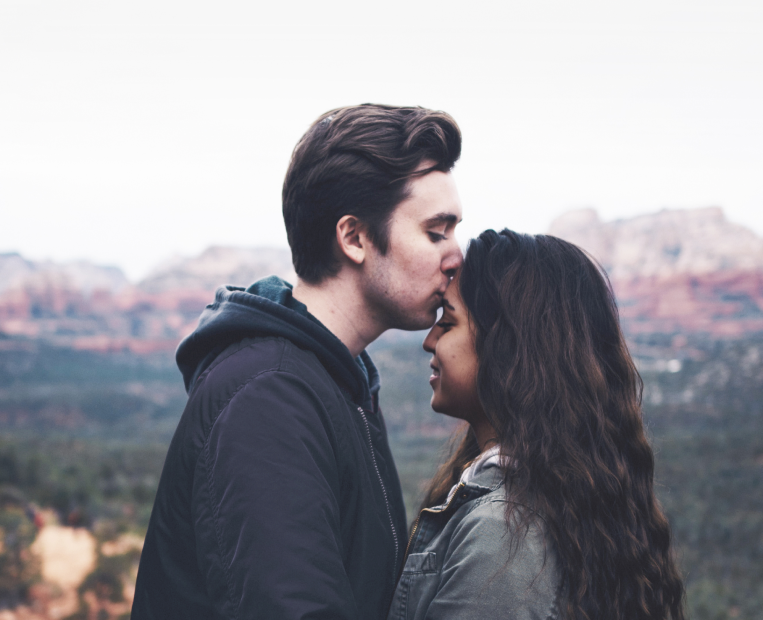 TOPICS OF COUPLES THERAPY
All topics, that you are dealing with as a couple or also as an individual within the following spectrum of topics, are welcome:
Relationship ability and fulfillment in relationship
Rommunication in relationship
Coping with a crisis
Loss of a partner
Sexuality in relationship
Significant life stages and events
Sealing with intense feelings and emotions in relationship
Dealing with grief
Ending relationships / grief counselling
Dealing with affairs
"Love is the only sane and satisfactory answer to the problem of human existence."
The Focus on Intimacy and Body Language Communication
In the context of sex therapy, we focus on the fulfillment of basic human needs and the relational dimension of human sexuality. The approach of sex therapy is practical and experiential orientated.
My initial systemic approach for working with couples within the field has been extended to the approach of Emotion-focused therapy (EFT-c) and Intensive Short-term dynamic Therapy (ISTDP). The understanding of sexuality leads to a method of sex counselling and sex therapy, that is greatly influenced and shaped by the concept of Syndiastic sex therapy. This approach increasingly moves away from symptoms and disturbed sexual functions and focuses on relationship satisfaction and relationship quality. You can find more information about this couples related therapy approach, that was developed by the Institute of Sexology and Sexual Medicine in Berlin, and certified contact persons on the website of Syndiastic Sex Therapy.
TOPICS OF SEX THERAPY
All concerns regarding sexuality, that you as a couple or an individual are dealing with, are welcome:
Non-satisfying communication and relationship shaping in the realm of sexuality
Relationship crises caused by disappointments and breaches of trusts like e. g. through the disclosure of sexual contacts outside the relationship or through the confrontation with formerly outsourced and hidden sides of sexuality
Coping with sexual dysfunctions
Sexual identity
Dealing with the desire to have children, that has not been realized (yet) or feels one-sided
Understanding and dealing with the individual or shared sexual experience and behavior
Dealing with emotions in the realms of sexuality and intimacy
Issues regarding the individual sexual identity, sexual orientation or preference
Sexuality and growing older
Sexuality and physical / mental impairments
Couples And Sex THERAPY PROCESS
Arrange an initial consultation on site or online. Here we discuss your current life situation, the difficulties you have experienced, the maintaining factors as well as your wishes for change.
We check the indication and choose a setting suitable for you from various options, e.g. acute or regular appointments, as a series over a longer period of time or compact in an intensive block therapy.
After the decision has been made, we start the cooperation. We evaluate the complete course of therapy until its completion and adapt the methods, appointment frequency and, if necessary, the setting to ongoing developments so that you can achieve your goals in the best possible way.
LOOKING FORWARD TO MEETING YOU