INTIMACY COORDINATION & COUNSELLING OF FILM-MAKERS
The spectrum of interpersonal interactions in job, private and intimate life is really diverse. Authentic productions of scenes of nudity, intimacy and sexual acts – in film, television or theater – often particularly challenge all involved people and require a high level of intimacy coordination. As an intimacy coordinator I give support through the intimacy coordination need-oriented and tangibly – from the scenic development to the practical accompaniment on the set / during rehearsals. The establishment of a safe working environment on set / stage is just as focused as the realization of your vision.
TAILOR-MADE SUPPORT
Are you looking for need-oriented, tailor-made support from an intimacy coordinator? Are you planning a specific further professional training on topics of intimacy and sexuality for your team? Would you like to have a consultation on sensitive contents or prepare specifically for a role / casting? Do you wish to have an individual and professional accompaniment on set / stage or feedback for a demanding shooting or performance? External counselling and the conduction of seminars and workshops are an integral part of my Private Practice. I would be happy to make you an offer that matches your commission or project, your organization or business. Please contact me preferably via email and I will get back to you immediately.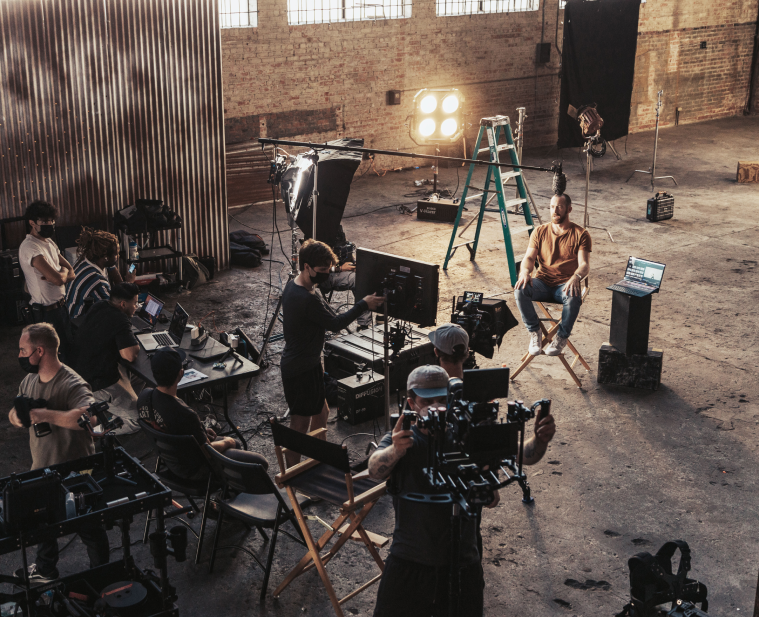 Services
Intimacy coordination and support with the implementation of Best Practice on set in accordance to the criteria from "Intimacy on Set" by Ita O'Brien
Training of film students
Counselling of filmmakers on topics of sexuality
Specific offers for actors / acting students, e. g. for dealing with emotionally demanding / overwhelming contents and / or experiences, for developing individual coping strategies and an appropriate boundary setting behavior
Support for an appropriate dealing with topics of sexuality in a professional environment
Recommendations for concrete activities for the development of a preventive enterprise culture for the protection against boundary crossing
PROCESS of Cooperation
Arrange a free appointment to clarify your assignment on site or online. Here we discuss the current situation, your vision, the special requirements and framework conditions.
From various options and settings, you choose the offer that best suits your assignment and the corresponding circumstances.
Once the decision to work together has been made, we start the joint project. In the process, we evaluate the developments in the ongoing process and, if necessary, adjust individual measures for a successful conclusion.
LOOKING FORWARD TO MEETING YOU